Fareham Rifle and Pistol Club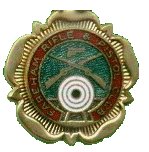 Latest news:
Bisley / Fullbore dates:
17 March - Short Siberia, 200 yds in the afternoon
7 April - Short Siberia, 100 yds in the morning
Good news on the archery front, we may have an outdoor venue - but please be patient, delicate negotiations are in progress so please don't ask!
.22 prone section shoulder-to-shoulder matches will hopefully all take place as away matches. Expect texts at short notice.
Air sections have indicated their desire to continue with competition shooting - please update the
Webmaster
.
The AGM is expected to go ahead as usual on the second Tuesday in April, possibly in Titchfield. Expect an email or letter.
Home